In home dog boarding & Dog minding Hobart,Dog boarding Hobart,-Dogs Hobart dog  Dog Minding accommodation In Hobart dog breeds Hobart tasmania.Kimberly's pet Taxi and Pet Services offer a great alternative to the boarding kennel system.0428568852
Top 100 Dogs
From designer dogs, rare breeds and America's favorite canines, learn about 100 amazing dogs!
Siberian Husky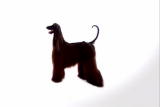 Afghan Hound
Meet the supermodel of the dog world – the Afghan Hound. Instead of hunting by scent and endurance like other breeds, they hunt by sight and speed.
Length: 04:30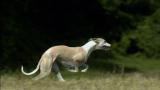 Most Active Dog Breeds
You don't need an expert to tell you that there are many active breeds of dogs. In this special episode, Dogs 101 highlights the most popular active breed dogs.
Length: 03:58

Airedale Terrier
Airedales are the largest of the Terrier breeds and is called, "The King".
Length: 04:09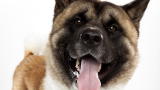 Akita
In Japan, the Akita symbolizes health and well being. Learn more about these loyal, fun-loving dogs!
Length: 04:09

American Cocker Spaniel
The American Cocker Spaniel evolved out of the English Cocker Spaniel and the Springer Spaniel. Although its ancestors hunted fowl and rabbits, the American Cocker Spaniel is better known today as a pet or show dog.
Length: 02:45

Australian Cattle Dog
The Australian cattle dog is known for its high intelligence and loyalty.
Length: 03:00

Basenji
Meet the breeders who made a pilgrimage to the Congo to save the smart, quick Basenji from extinction.
Length: 02:45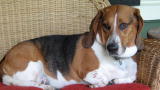 Basset Hound
The Basset Hound holds the record for the longest dog ears. Learn more about this aristocratic dog.
Length: 04:05
Beagle
This popular dog is a hound's hound. Learn more about this barking breed!
Length: 05:16

Belgian Sheepdog
Historically bred to herd, the Belgian sheepdogs are all robust, eager to work and highly skilled at detection.
Length: 03:00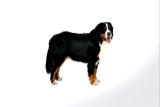 Bernese Mountain Dog
If you live on a farm, the Bernese Mountain Dog may be the perfect dog for you. These friendly and burly dogs are hard-working and great with families.
Length: 04:11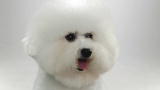 Bichon Frise
Just try resisting these small, curly-haired dogs. Bichons were used as circus dogs in the past and this breed still loves attention!
Length: 04:06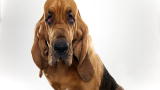 Bloodhound
The Bloodhounds are unrivaled in their sense of smell and can smell a trail over 300 hours old.
Length: 05:01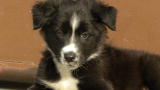 Border Collie
Border Collies are considered by many to be one of the most intelligent and trainable dog breeds. Though they are wonderful companions, they require a lot of exercise and training.
Length: 04:48
Border Terrier
Border breeder and earthdog enthusiast, Marg Pough, has four young dogs learning how to hunt like their forebears. Except this time the quarry is a rodent. Two teenage Borders are training for AKC earthdog trials.
Length: 02:55

Borzoi
The Borzoi is one of the oldest and purest breeds of the ancient Russian wolfhound. Explore its unique characteristics and discover why the dog was bred to look and act the way it does.
Length: 03:00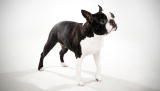 Boston Terrier
This American gentlemen is one of the first breeds originating from the U.S.
Length: 04:29

Bouvier des Flandres
Learn the history of the Bouvier, a dog that started as a farm dog and ended up hauling weapons and ambulance litters in the Belgian and French armies. The Bouvier is a vigilant watchdog and has a perceptive sense of who belongs and who doesn't.
Length: 03:00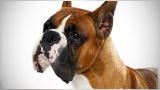 Boxer
A Boxer holds the record for having the longest tongue. Learn more about this breed.
Length: 04:13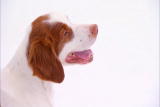 Brittany
This energetic and family-friendly dog needs a lot of room to roam. They are first-rate hunters and just live to make you happy.
Length: 03:40

Bull Terrier
Despite its tough upbringing, today's bull terrier has an extremely positive disposition.
Length: 02:45

Bulldog
The bulldog's image is that of a tenacious, tough-spirited animal, but today's English bulldog is mild-mannered and kind. Its deceiving image makes this dog a prime target for dog-snatching.
Length: 02:40

Bullmastiff
The Bullmastiff was bred first and foremost to protect. The British created the breed to guard gamekeepers' estates from poachers. Even today, the Bullmastiff is a preferred guard dog.
Length: 03:00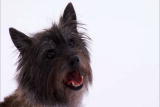 Cairn Terrier
If you liked Toto from the Wizard of Oz, then the Cairn Terrier may be the dog for you. Learn more about these cute and cuddly companions!
Length: 03:35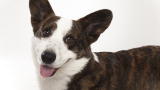 Cardigan Welsh Corgi
The herding Cardigan Welsh Corgi is one of the oldest breeds and a popular household pet.
Length: 03:00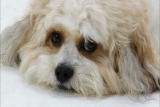 Cavachon
The Cavachon is cross between a Cavalier King Charles Spaniel and a Bichon Frise, making the Cavachon a very friendly pooch.
Length: 03:47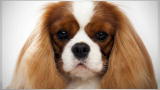 Cavalier King Charles Spaniel
The Cavalier King Charles Spaniel actually got its name because it was the lap dog of choice for King Charles. Learn more about this lovable, spoiled breed.
Length: 04:36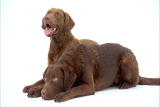 Chesapeake Bay Retriever
The Chesapeake Bay Retriever is widely known as Maryland's state dog. These large, water-loving dogs need lots of space and look a lot like Labrador Retrievers.
Length: 04:23

Chihuahua
Chihuahuas are the smallest breed in the world and love to be pampered.
Length: 04:17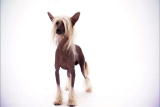 Chinese Crested
Meet the Chinese Crested – a mostly hairless breed except for the trademark "crest" around their face. If you are an apartment dweller, then this may be the perfect for the dog for you.
Length: 04:04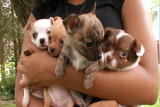 Chiweenie
This itty bitty, adorable cross breed is known as the "Mexican Hotdog" or the "German Taco." Half Chihuahua, half Doxen, this breed is active and full of energy.
Length: 03:32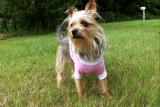 Chorkie
Meet the Chorkie – a delightful cross breed of a Yorkshire Terrier and a Chihuahua. If you live in a small space and are looking for a cuddly companion, then this may be the dog for you.
Length: 03:36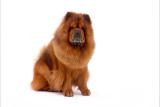 Chow Chow
This charming companion thrives in cold climates and requires a lot of grooming with all that fur! But it's worth it to have arguably one of the most beautiful and admirable breeds around.
Length: 04:58

Clumber Spaniel
The Clumber spaniel possesses a keen hunting instinct as well as a loyal and affectionate nature.
Length: 02:45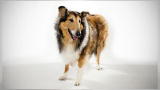 Collie
Collies were made popular in the United States by "Lassie" and other celebrity pets. See what makes them such wonderful companions!
Length: 03:58

Coonhound
Coonhounds come in six breed types: American Black & Tan, English, Bluetick, Redbone, Plott and Treeing Walker. The colonists who arrived in America in the 1700s developed this breed to control the raccoon population.
Length: 03:00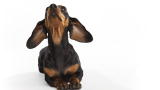 Dachshund
This popular breed comes in three different coats and two sizes so there's a Doxie for everyone!
Length: 04:37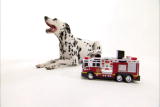 Dalmatian
Lovable, quirky and spots all over! Did you know that Dalmatians even have spots in their mouths?
Length: 04:17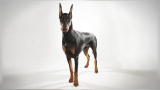 Doberman
A relatively new breed, these dogs were first bred less than 150 years ago.
Length: 05:09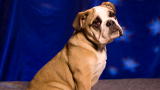 English Bulldog
Did you know the wrinkles in the bulldog's face were bred in to read like Chinese characters? Find out what makes this man-made dog so popular!
Length: 04:47

English Fox Hound
The English fox hound, a natural hunter, was popularized by George Washington.
Length: 02:40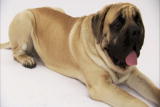 English Mastiff
If you like large dogs, then you might consider owning an English Mastiff. This breed holds the world record for largest dog ever, weighing in at over 430 pounds!
Length: 04:010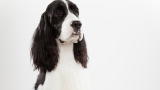 English Springer Spaniel
Originally bred to be a hunting dog, the English Springer Spaniel is now one of the world's top show dogs.
Length: 04:59

French Bulldog
Surprisingly, the French Bulldog actually comes from England. Get more info on these Frenchies.
Length: 04:24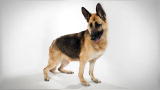 German Shepherd
With handsome good looks, the German Shepherd was an original canine movie star before the breed became popular police and military dogs.
Length: 05:05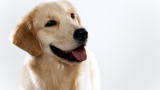 Golden Retriever
Could this be the perfect family pet? Watch this clip to find out!
Length: 05:19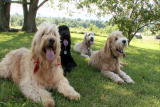 Goldendoodle
This popular designer dog is a mix of a Golden Retriever and a Toy Poodle. This cross breed is quite possibly the perfect pooch for active families.
Length: 03:14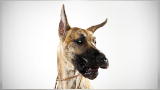 Great Dane
Meet the Apollo of the dog world. This breed is the tallest in the world and also one of the most gentle.
Length: 05:45

Great Pyrenees
Great Pyrenees traditionally guarded sheep in the mountains of Spain and France. Today, these dogs are trained to protect ranches from coyotes and other dangers. Pups begin training by being introduced to their "life partners"–the lambs.
Length: 03:00
Greater Swiss Mountain Dog
For centuries, the Swiss Mountain Dogs herded cattle but today these gentle giants are endangered.
Length: 02:45

Greyhound
The oldest purebred dog, greyhounds are innately quick in speed and make wonderful pets.
Length: 02:20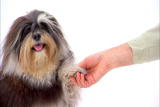 Havanese
This tiny canine with a big heart has a taste for the good life and it's no wonder … for centuries these pampered pooches have adorned the laps of the rich and famous.
Length: 04:27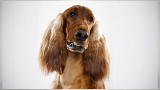 Irish Setter
No one knows for sure, but it's believed the Irish Setter has a dash of five different breeds in its lineage.
Length: 03:59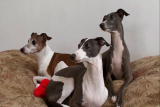 Italian Greyhound
The Italian Greyhound is a low maintenance breed that is best for quiet households. These laid back dogs love nothing more than to be by your side.
Length: 04:11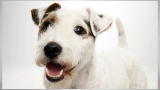 Jack Russell
Jack Russells (or Parson Russells) are live wires.
Length: 04:57

Japanese Chin
Japanese Chin originally came from China. Japanese royalty bred the Chin with toy spaniels to create their version of the breed. The breed was rejuvenated after World War II.
Length: 02:55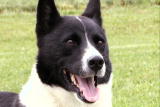 Karelian Bear Dog
The Karelian Bear Dog is a rare breed that is considered to be closely related to wolves. Originally bred to hunt bears, these dogs are incredibly active and full of energy.
Length: 03:010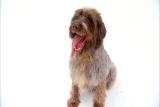 Korthals Griffon
The Korthals Griffon is a rare breed that loves the water and is a versatile hunter. They do best in wide open spaces and are extremely intelligent.
Length: 03:46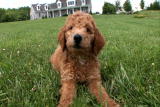 Labradoodle
If you like cute and playful dogs, then you will love this irresistable designer breed. The Labradoodle is a popular and family friendly dog that is a mix of a Labrador and a Poodle.
Length: 03:32

Labrador Retriever
Labs are natural swimmers thanks to webbed paws, an otter-like tail and a water-resistant coat.
Length: 04:50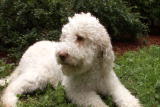 Lagotto Romagnolo
This rare breed is cute, cuddly and great with kids. The Lagotto Romagnolo is so rare, there are only about 500 in the United States! They love to swim and do best in the great outdoors.
Length: 03:44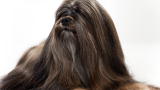 Lhasa Apso
If you like cute and cuddly dogs, this breed has got it in spades. With a beautiful coat and sweet personality, you'd be hard pressed to find a better companion.
Length: 04:00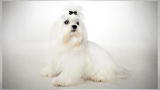 Maltese
Did you know that the richest dog in the world is a Maltese? Find that out and much more as we look at the world's oldest lap dog!
Length: 03:44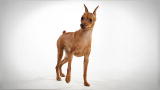 Miniature Pinscher
Despite the uncanny resemblance, the "min pin" is not related to the Doberman.
Length: 03:44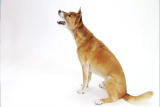 New Guinea Singing Dog
This independent and wild dog is not afraid to show off his singing voice. The New Guinea Singing Dog is perhaps the rarest breed in the world and was discovered in the jungles of Asia.
Length: 04:13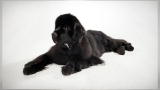 Newfoundland
The Newfoundland is the most extreme waterdog on the planet! Learn more about this water retrieving dog.
Length: 04:34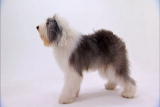 Olde English Sheepdog
The Olde English Sheepdog is known by some as the breed that inspired at least three memorable Beatles songs. They look like huge stuffed animals come to life!
Length: 03:47

Papillon
Papillons are comforting, little lap dogs but tests also show them to be one of the smartest breeds around.
Length: 02:55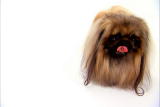 Pekingese
The Pekingese is a tiny, fearless breed. They look like a cross between a miniature lion and a monkey. Pekingese are typically called "large dogs in a small body."
Length: 04:04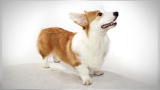 Pembroke Welsh Corgi
The Queen of England's favorite pooch can really bust a move!
Length: 04:26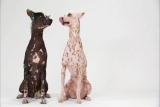 Peruvian Inca Orchid
Often in strong contention for the World's Ugliest Dog competition, the Peruvian Inca Orchid is a unique and hairless breed that can make a wonderful pet.
Length: 04:18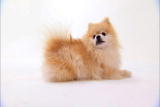 Pomeranian
Did you know that Michelangelo painted the Sistine Chapel with a Pom by his side? Or that the Pomeranian is one of only three canines to survive the Titanic? Learn more!
Length: 04:37

Poodle
The poodle is one of the most popular dog breeds in America. Learn more about this foo-foo dog.
Length: 04:13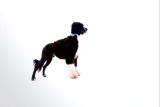 Portuguese Water Dog
Meet the water-loving dog that has warmed the heart of the White House. Get an inside look at the family-friendly Portuguese Water Dog.
Length: 03:19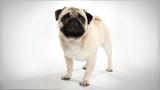 Pug
What some call ugly others might call irresistably cute! The Pug has turned in to one of the most popular dogs in the United States, find out more about this lovable breed.
Length: 03:31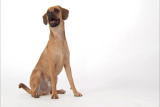 Puggle
A cross between a pug and beagle, this irresistably cute and charming designer dog is sure to be a hit with young, energetic families.
Length: 03:08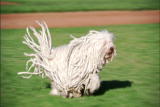 Puli
The Puli is a rare, intelligent breed that literally looks like a moving mop. Puli owners are sure to turn heads while walking around the neighborhood. Originating in the Hungarian plains, they were bred to herd sheep and livestock.
Length: 03:15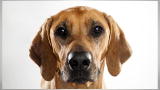 Rhodesian Ridgeback
This is the Navy Seals of dog breeds and can keep up with a running horse for 30 miles.
Length: 04:45

Rottweiler
These dogs are no nonsense creatures who need lots of attention and training.
Length: 04:49
Saint Bernard
This drooler is an attention-getter with a sweet disposition.
Length: 04:48

Samoyed
The Samoyed is an old breed that grew up in Siberia, alongside a nomadic people called the Samoyede. The nomadic life meant that the Sammy had to be an all-purpose dog. They are working dogs and people dogs and have an urge to wander.
Length: 02:55

Scottish Terrier
Scotties are smart, independent souls and even trainable given the right incentive. Perhaps more than any other breed, the Scottie has been immortalized in high art and pop culture.
Length: 02:55

Shar-Pei
Shar-Pei translates to "sand skin". Learn more about this unique, wrinkly breed.
Length: 04:12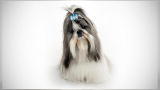 Shih Tzu
This breed is more closely related to the wolf than any other breeds. Whether a star in the ring or at home, the Shih Tzu is one of the oldest breeds of dog.
Length: 03:24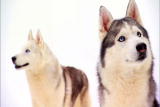 Siberian Husky
Did you know that a team of Siberian Huskies once saved a city? Learn more about this cold-weather dog!
Length: 03:56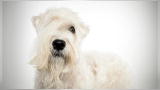 Soft Coated Wheaten Terrier
One of the best family dogs, the Soft Coated Wheaten Terrier was originally bred as a substitute for a hound. This lively, spunky dog is one of the most fun dogs to own!
Length: 03:40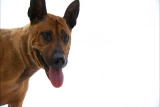 Thai Ridgeback
The Thai Ridgeback is a strong, powerful and active dog that is best suited for experienced owners. Thought to have originated more than 2,000 years ago, this beautiful breed is known for the distinctive ridge along their back.
Length: 02:59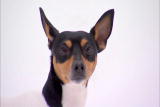 Toy Fox Terrier
The Toy Fox Terrier may be small enough to fit in your pocket, but their personality is larger than life. They are one of the few breeds to originate in the United States.
Length: 04:17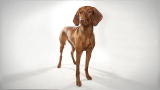 Vizsla
This majestic looking breed comes odor-free!
Length: 04:51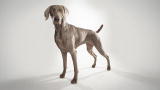 Weimaraner
The Weimaraner was once used to bring down big game like bears, boars and deer.
Length: 03:38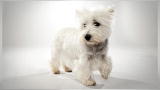 West Highland White Terrier
Westies are tenacious little dogs with Type A personalities.
Length: 04:19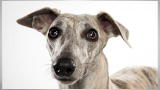 Whippet
When it comes to speed, the Whippet is the Ferrari of the dog world. This breed can even out pace a kangaroo!
Length: 05:13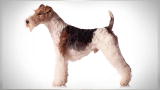 Wire Fox Terrier
The Wire Fox Terrier may seem aggressive at first, but once you get to know them you realize how fun and energetic they are.
Length: 03:010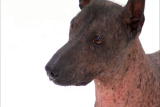 Xoloitzcuintli
The Xoloitzxuintli is considered a natural treasure in Mexico and is a traditional favorite in the World's Ugliest Dog competition.
Length: 04:43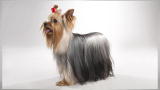 Yorkshire Terrier
The Yorkie is considered hypoallergenic and is the second most popular breed in the world.
Length: 04:37